Own a 2016 or newer vehicle?
Use our Online VIP Webstore for maximum savings!

CLICK HERE TO PURCHASE ONLINE NOW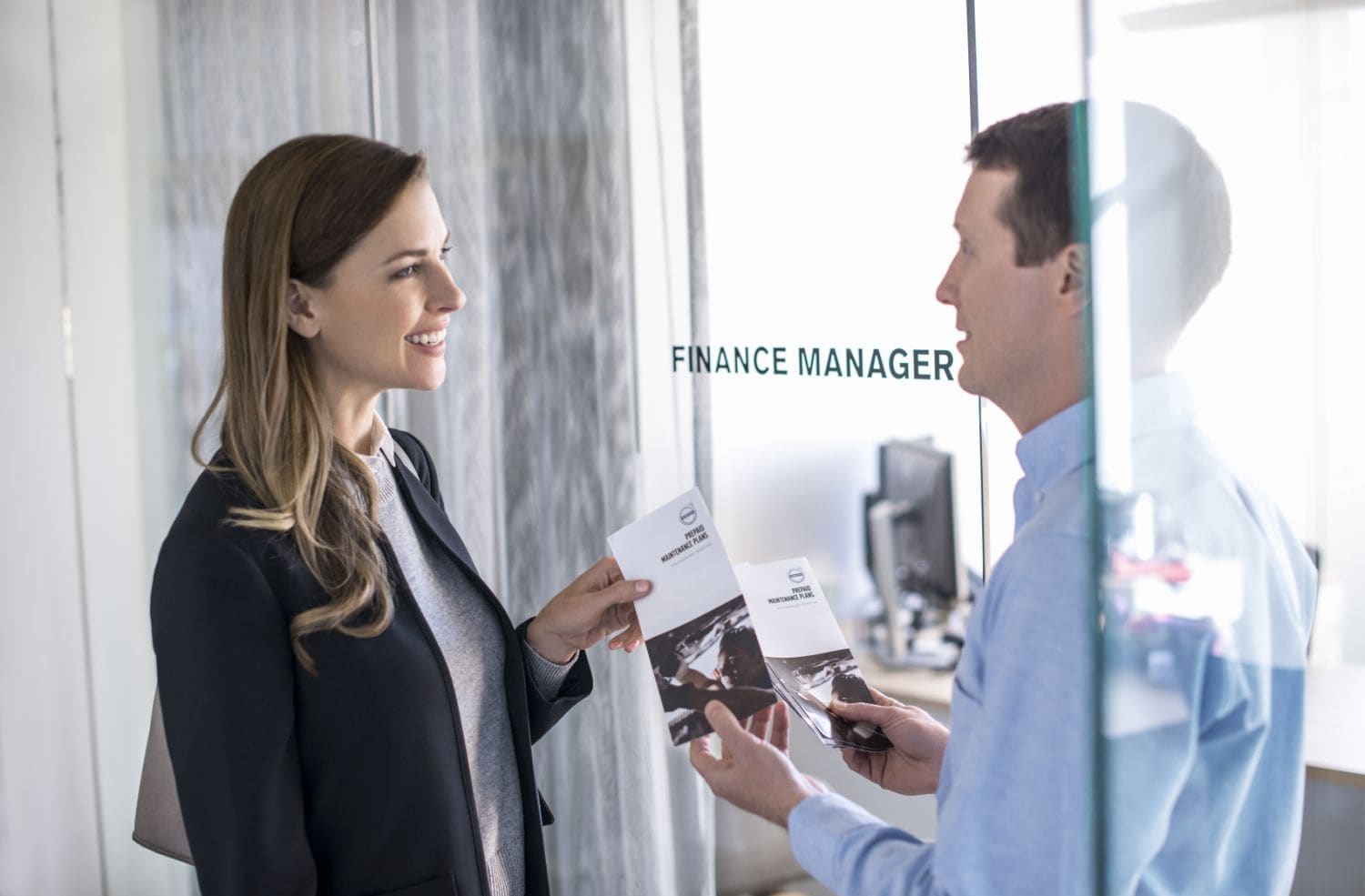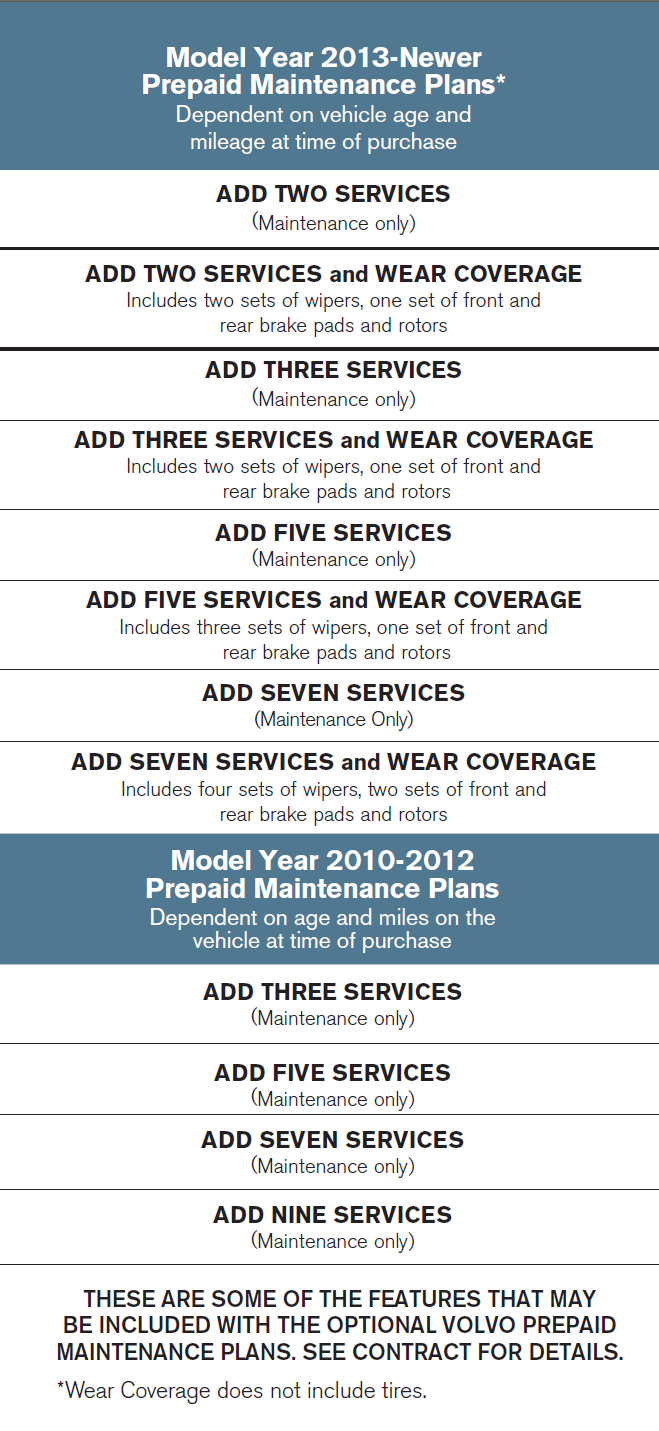 PROTECTION FROM INFLATION

Locks in savings and ensures the best service for your Volvo. Plans may be purchased at point of vehicle purchase and included in your finance plan or at any time provided the vehicle meets the age and mileage parameters. Volvo Prepaid Maintenance Plans will be honored at any authorized Volvo dealership.

SERVICE MADE SIMPLE
• Savings - up to 20% in maintenance costs*
• Greater convenience - paid for in advance
• Value - Service performed by our factory-certified technicians using Volvo Genuine Parts, precision tools and advanced diagnostics.
OPTIONAL WEAR COVERAGE**
Wear Coverage may be added to your Prepaid Maintenance Plan. This includes a set number of wiper blades, brake pads and rotors, providing worry-free ownership by eliminating additional maintenance expenses.
MEMBERSHIP IN DRIVER'S ONECARD
The membership program of Cross Country Motor Club, Inc. includes Key Replacement Service which reimburses for repairs or replacement of one key and/or key fob annually; $400 limit per repair or replacement.
* May vary based on model, year and/or dealership.
** Wear coverage does not include tires